Facebook's Influence
Social Media
1. Facebook, the world's largest social media platform, has fundamentally transformed the way we connect and interact online. Since its launch in 2004, Facebook has grown exponentially, with over 2.8 billion monthly active users today. From sharing personal moments to discussing current events and engaging with businesses and brands, Facebook has become a ubiquitous presence in our digital lives. But with great power comes great responsibility, and Facebook's impact on our society and culture has not been without controversy. In this article, we'll explore Facebook's influence on our digital world and the ongoing debates surrounding its role in shaping our online landscape.
Facebook is a social networking service launched in 2004 by Mark Zuckerberg while he was a student at Harvard University. Initially, the website was only available to college students, but it quickly expanded to include anyone with a valid email address. The company was founded in 2004 and is headquartered in Menlo Park, California. Facebook allows users to create a personal profile, add other users as "friends," and exchange messages, including automatic notifications when they update their profile. In 2012, Facebook went public and is now one of the largest companies in the world.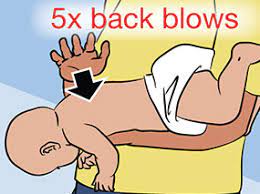 2. How many users use Face Book in the world
As of 2021, Facebook has over 2.8 billion monthly active users worldwide. This number continues to grow as more and more people around the world gain access to the internet and join the platform. Facebook is one of the most widely used social media platforms in the world, with a large and diverse user base that spans different age groups, genders, and geographic regions.
3. Challenges Facebook has faced in reaching this position
Facebook has faced a number of challenges throughout its history. Some of the notable challenges include:
Privacy concerns: Facebook has faced criticism over its handling of user data and privacy, particularly after a series of high-profile data breaches and scandals.
Misinformation and fake news: Facebook has also been criticized for its role in the spread of misinformation and fake news, particularly during elections.
Regulatory challenges: Facebook has also faced regulatory challenges from governments around the world, with many countries proposing or passing legislation aimed at curtailing the company's power.
Competition: Facebook has also faced increasing competition from other social media platforms, such as TikTok, Instagram, and Snapchat, which have grown rapidly in recent years.
Business model: Facebook's business model, which relies heavily on advertising revenue, has come under scrutiny in recent years, with some critics arguing that the platform is designed to manipulate users and promote addiction.
Despite these challenges, Facebook has been able to maintain its position as one of the world's most popular and influential technology companies. The company has made efforts to address these issues, such as increasing transparency and control over user data and taking steps to combat misinformation and fake news on its platform.
4. Facebook's popularity in China and Russia
Facebook is not as popular in China and Russia as it is in other parts of the world.
In China, the government has blocked access to Facebook since 2009, along with other foreign social media platforms such as Twitter and Google. This is part of the Chinese government's "Great Firewall" censorship program, which aims to control and limit the flow of information on the internet within the country. As a result, Facebook is not widely used in China and local alternatives such as WeChat and Weibo are more popular.
In Russia, Facebook is not blocked by the government, but it faces competition from local social media platforms such as VKontakte (VK) and Odnoklassniki (OK), which are more popular among Russian users. Additionally, the Russian government has also implemented regulations that require foreign internet companies to store the personal data of Russian citizens within the country, which could make it more difficult for Facebook to operate in the market.
It is worth noting that Facebook's sister company Instagram is still accessible in China.
5. Russian VKontakte (VK) and Odnoklassniki (OK) English versions
VKontakte (VK) and Odnoklassniki (OK) are both available in multiple languages, including English. Both platforms have an English version of their website and mobile application, which allows users to navigate the platform and interact with other users in English. However, the majority of the content, including posts and comments, is in Russian. Additionally, the user base of both platforms is primarily Russian-speaking, so the majority of the content and interactions on the platforms are in Russian. Some users also use English on these platforms, but it's not as common as Russian.
6. Challengers to the top position of Facebook
There are several companies and platforms that are considered to be challenging Facebook's position as the top social media platform in the world. Some of these include:
TikTok: This short-form video app, owned by Chinese company ByteDance, has grown rapidly in popularity in recent years and has been particularly popular among younger users.
Instagram: This photo and video-sharing app, which is owned by Facebook, has also grown in popularity and has a large and diverse user base.
Snapchat: This messaging and multimedia app, which is particularly popular among younger users, has also seen strong growth in recent years.
Twitter: This microblogging platform is widely used by individuals, organizations and governments around the world.
YouTube: This video-sharing platform, owned by Google, is widely popular and also has a large user base, especially for content creators.
Clubhouse: This audio-based social media app, has gained popularity in 2021, especially among entrepreneurs and investors.
These platforms have different features, user bases and business models, but all have the potential to challenge Facebook's position in the market, especially if they continue to grow and evolve their features and services. Additionally, the rise of new technologies such as virtual reality and artificial intelligence could also lead to the emergence of new platforms and services that could challenge Facebook's dominance in the social media space in the future.
7. Social media platforms working in China in the English Language
There are several social media platforms that are available in China for English-speaking people to get information, however, many of the most popular and widely used platforms, such as Facebook, Twitter, and Google, are blocked by the Chinese government as part of its "Great Firewall" censorship program. Some of the platforms that are available in China for English-speaking people to get information include:
Weibo: This Chinese microblogging platform is similar to Twitter and is one of the most popular social media platforms in China. It is available in English and has a large number of international users.
WeChat: This Chinese messaging and social media app is widely used in China and is available in English. It allows users to message each other, make calls, and also has a built-in mobile payment feature.
LinkedIn: This professional social media platform is owned by Microsoft, is available in China, and has a large number of international users, including those who speak English.
QQ: QQ is a Chinese instant messaging platform that is owned by Tencent and has a large user base in China. It's available in English.
Douyin (TikTok's Chinese version): TikTok is blocked in China, but Douyin, its Chinese version, is available and popular.
However, these platforms are also subject to censorship and content restriction by the Chinese government, so it's important to keep in mind that some information or topics may not be available or accessible. The Chinese government has not banned TikTok within China. In fact, TikTok's Chinese version, Douyin, is widely available and popular in China. The Chinese government has not expressed any concerns about the app, and it is not known to have taken any measures to limit its use or access within the country.
China has a strict internet censorship regime, known as the "Great Firewall of China," which blocks access to many foreign websites and social media platforms, including Facebook, Twitter, and Google. However, the government does not appear to have taken any action against TikTok or Douyin, despite their foreign origins and ownership.It's worth noting that the Chinese Government has a different approach towards internet regulation compared to the US or Europe. China has a more centralized and restrictive approach, while the US and Europe have more of a laissez-faire approach. The Chinese government sees the Internet as a tool for economic development and social stability, and it is more willing to regulate or ban certain platforms or services if they are seen as a threat to those goals.
In the case of TikTok, the Chinese government may view it as a valuable tool for promoting Chinese culture and soft power abroad and thus has not applied any ban on it.